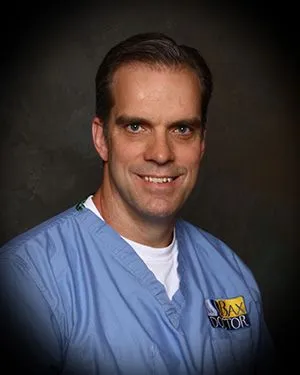 Dr. David Bax is a licensed Chiropractor and Acupuncturist serving the Greater Indianapolis area. He has been practicing Chiropractic medicine since graduating in 1996 from Palmer College of Chiropractic. Dr. Bax has completed course study in Applied Kinesiology, as well as obtained his Dipl.Ac.(IAMA) from The International Academy of Medical Acupuncture.
Dr. David Bax has been freeing people from pain for nearly twenty years, using therapies such as acupuncture, and manipulation. As a Chiropractor with experience, Dr. Bax is committed to promoting the health and overall well being of his patients.
Dr. Bax uses a "whole person" approach when treating his patients. This approach to wellness means looking for underlying causes of any disturbance or disruption (which may or may not be causing symptoms at the time). Utilizing different diagnostic tools such as muscle testing to a variety of functional medicine laboratory tests, he is able to propose a plan for each patient. Dr. Bax possesses the knowledge to guide patients to utilize interventions and lifestyle adjustments that would optimize the conditions for normal function. Using this unique approach, Dr. Bax is able to help you accelerate and/or maintain your journey to good health.