Indianapolis Chiropractic Care at Dr. David Bax
Injury and Rehabilitation Center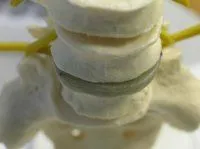 Since 1996, we at Dr. David Bax Injury and Rehabilitation Center have been providing advanced chiropractic treatment for patients living in and around Indianapolis. Our resident chiropractor, Dr. David Bax, is committed to providing wellness to our patients by using a "whole person" approach in our rehabilitative and preventative plans. There is much more to modern chiropractic care than spinal alignments. Our approach includes incorporating physical therapy, and nutrition advice into our treatment plans and has proven to be far more effective in achieving pain relief and wellness than one technique used alone.
Modern Holistic Wellness and Traditional Chiropractic Care
Chiropractic care is typically viewed as a chiropractor twisting a patient into various positions in order to align their spinal column and discs. Pain and a host of other illnesses is often due to nerve impingement caused by a misalignment of the spinal column. Spinal adjustments are proven to be effective in alleviating pain in the neck and back, sciatica and in the extremities, such as the arms and legs. Especially in the last few years, spinal care has undergone advancements in leaps and bounds, and our chiropractor has many more tools andtechniques at his disposal.

At our clinics in Indianapolis and Greenwood, we take a modern approach to chiropractic care that takes into account many aspects of a patient's life. Often, fibromyalgia, sciatica and other painful conditions are caused or aggravated by what we eat, how we stand and other lifestyle choices that we make. Proper nutrition, acupuncture, and physical therapy have proven to greatly facilitate the healing process, which can cut your recovery time almost in half. Wellness is a state that relates to every aspect of your life. It can be a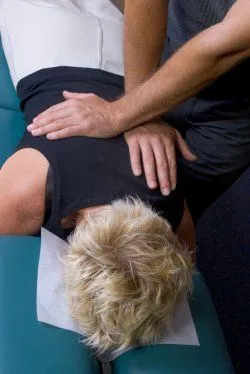 ffected by everything else, especially the choices you make.

Along with this "whole person" philosophy, we also use the latest tools and procedures to treat you, our clients in Indianapolis and Greenwood. Our chiropractor uses the latest in applied kinesiology and other tools and techniques to ensure that your care is safe and effective. Whether you are dealing with fibromyalgia or sports, work or auto injuries, you can be assured that you are getting the most advanced chiropractic care. The essential belief that most pain is caused by nerve impingement has not changed, but how we take care of it has evolved to include various techniques to target and relieve pain.

If you are dealing with persistent pain or have recently sustained an injury, we encourage you to look around our website and look at the resources we have provided, such as our newsletter. If you believe that you need the kind of care that we can provide, then we certainly encourage you to call us at (317) 291-7246 and schedule an appointment with our chiropractor. We are here to help you achieve your well being!